What are explanatory videos?
If you want to make sure that your customers understand what your brand or product is all about, what's the best way to go about it? Sure, you could try and create some complex infographic that may or may not get your point across. You could write lengthy resource pages or wordy white papers that people probably won't read. Or you can utilize an explanatory video.
For the uninitiated, explanatory videos are helpful tools for businesses of all shapes and sizes to break down relatively complicated subjects so that they are more digestible. The best explanatory videos use engaging techniques such as animation and motion graphics.
Let's take a closer look at the benefits of creating explanatory videos for your brand and how Gisteo can help.
Why explanatory videos?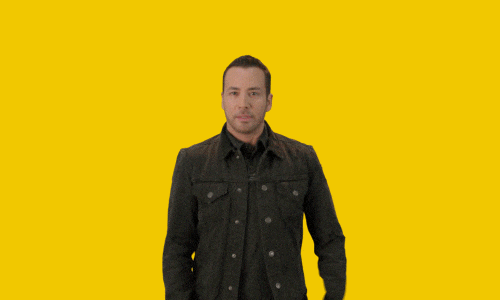 Businesses with detailed products or services need a quick and easy way to convey their message to new customers. Whether you're disrupting a particular industry, offering valuable insight to a problem your clients have, or just want a fun way to relay information, these videos are vital.
Here are just a few reasons why you should start incorporating explanatory videos from Gisteo immediately.
More engagement
When compared to other forms of media, video content is by far the most engaging. Users are much more likely to receive your message and understand it when it's presented in video and format. Images and text are nice, but they are far too easy to ignore. In a Forrester study, How Video Will Take Over The World, Dr. James McQuivey actually went as far to say that if "a picture is worth a thousand words, then a video has to be worth at least 1.8 million words."
Customizable options to fit your needs
Maybe you want a fun 2D animated video to sell a particular product. Perhaps you want to incorporate animations and graphics to existing footage. No matter what your needs are, Gisteo has the tools, resources and flexibility to turn your idea into reality.
Shareable content
These days, companies want to capitalize on the possibility of going viral. If you can create an explanatory video that captures your audience's attention, they are much more likely to share it with others. For B2B companies especially, this kind of marketing is priceless.
Fast turnaround
Live action videos can be great but securing locations, hiring actors, filming, editing and producing them can be cumbersome. Plus, live action videos can be cost-prohibitive for many businesses.
With Gisteo's animated explanatory videos, you can be publishing content on a near monthly basis. We're as fast and efficient as anyone out there. Maintaining momentum in your marketing is crucial for long-term success, so you can't afford to waste time when getting your message out.
Contact Gisteo today
When it comes to growing your business, explanatory videos are a golden opportunity. Not only will they boost your bottom line, but there's infinite creative potential to craft something truly unique for your brand.
Our team stands ready to help you make the right move for your brand, so contact us to find out more or click here to get started!